Are you ready to embrace a more youthful and refreshed version of yourself? Look no further – our Summer Special Botox promotion is here to help you achieve the radiant and confident appearance you desire.
Get your summer skin glow with Vanesa Kodra, PA-C. Our very own Dermatology Expert offers quick and efficient Lunch Break appointments to get you in and out during your busy work days.
Promotion Details: Book your treatment Monday through Wednesday, between 11am-1pm and instantly earn $250 towards your wrinkle smoothing treatment with Botox Cosmetic®.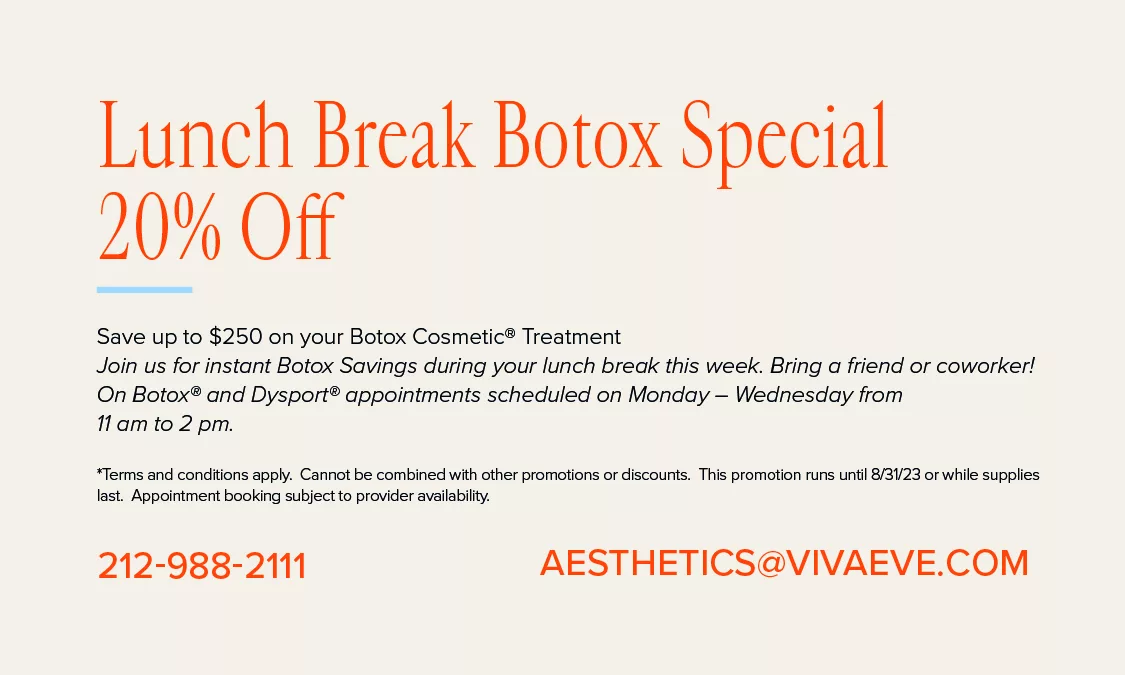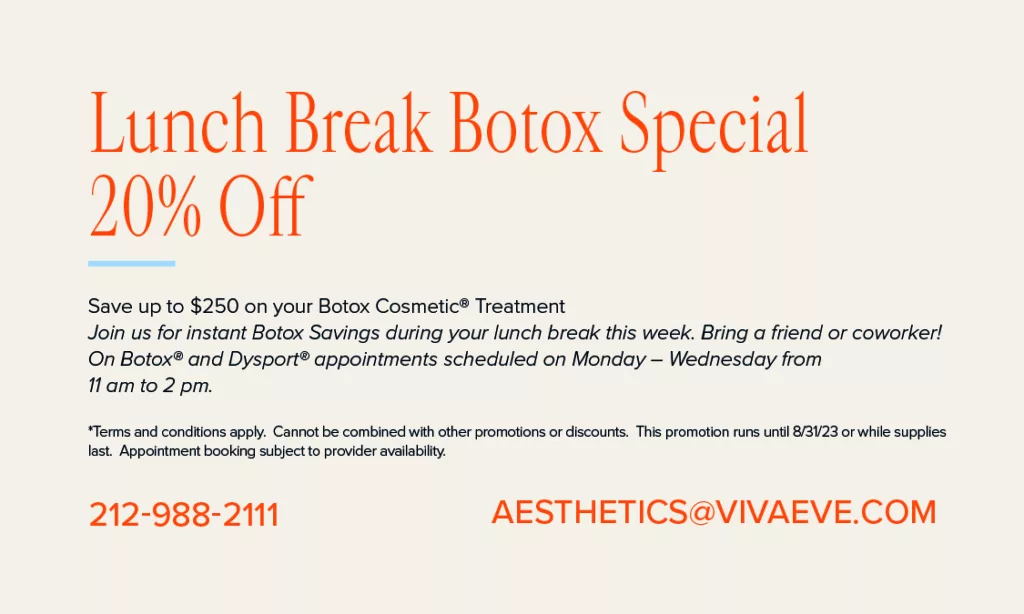 Not sure about treatment or if it's your first time ever? Simply come in for your complimentary consult – click below to instantly book.
Visit our Aesthetics services page to learn more about our aesthetics and skin health services and view our gallery of before-and-after photos. Don't miss out on this limited opportunity to spend your Lunch Break with us and revitalize your look!