What is a labiaplasty?
In simplest terms, a labiaplasty is a plastic surgery procedure that changes the size or shape of the labia minora and/or the labia majora. The labia, Latin for lips, are fleshy folds of tissue around the female genitals.
Labiaplasty procedure can help correct any abnormalities and give the vagina a natural-looking, symmetric, and "tucked-in" shape. Various studies show that 95% of patients who have undergone this procedure are very satisfied with the results.
Who is the ideal candidate for labiaplasty?
Labia come in all shapes, sizes, and colors and their appearance can change naturally as patients age, experience extreme weight loss, or go through childbirth.
So, it often comes down to the aesthetic patients desire for themselves, so any woman who is unhappy with the way her vagina looks and feels can be a good candidate for this procedure. Aside from making things look better "down there", labiaplasty can also correct several more serious issues:
Physical discomfort while wearing form-fitting clothing
Self-consciousness when changing at the gym or in any situation involving nudity
Pain or pinching during physical activities such as running, doing yoga, or having intercourse
Hygiene issues – bacteria can become trapped in the enlarged tissues, increasing the risk of infection.
Difficulty using the bathroom – some women with enlarged labia need to move the extra flaps of skin out of the way so that they can urinate (yes, this is true!)
Irritation that develops when the extra tissue gets stuck to the inner thigh when not being held in place by undergarments.
When googling "labiaplasty surgery NYC" online, it's tempting to book your consultation with the first specialist you see. However, your care should be handled by an expert who is highly trained and helps you feel comfortable and confident in making your medical decisions. Viva Eve's NYC labiaplasty specialists are here to help.
Overview of Labiaplasty NYC Journey at Viva Eve
Initial Consultation
Your journey starts at our labiaplasty Queens or labiaplasty Manhattan location.
After a physical exam you and your Viva Eve's expert Cosmetic Gynecology specialist will have a detailed discussion on what you would like your cosmetic surgery to accomplish.
Your doctor will review your medical history, make recommendations that will best suit your needs, and address all risks and benefits of the procedures in which you are interested.
At the end of your consultation you will meet with our Cosmetic Gynecology concierge who will address the logistics and finances of the procedure you and your doctor have decided is the right one for you and your individual needs, anatomy, and circumstances.
Your surgery will be scheduled at our and you will be provided with comprehensive pre-operation instructions.
Procedure
Labiaplasty surgery is performed in Viva Eve's state-of-the-art labiaplasty New York surgical center under general anesthesia. The procedure usually takes about an hour to complete. A numbing medication (local anesthesia) is given to reduce associated discomfort and you are able to go home the same day. All stitches are dissolvable and do not need to be removed in the office. Scars are camouflaged and are virtually unnoticeable once you are completely healed.
Post Op
Your immediate recovery will take place at one of our post-procedure suites and will be supervised by nurses who specialize in caring for patients after a surgical procedure.
How is the labiaplasty performed by Viva Eve?
At Viva Eve's labiaplasty center NYC, our cosmetic gynecologic surgeons are dedicated to helping you understand all your labiaplasty options. We use several techniques for reducing the labia minora, but the most common are: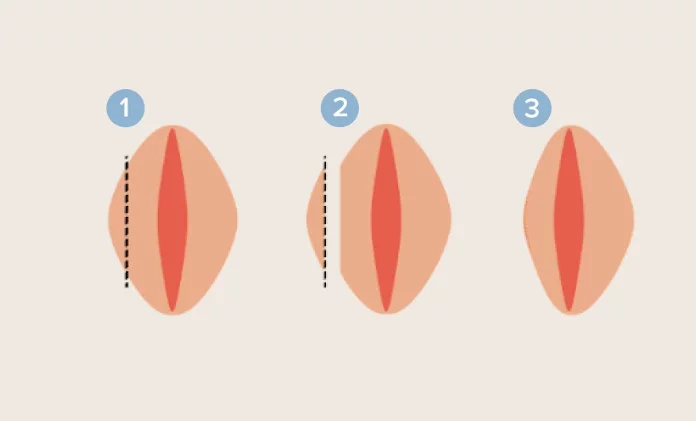 The Trim Technique
It is the original and the most widely used technique. The excess part of labia minora is removed and sutured so that it is symmetrical with the labia majora.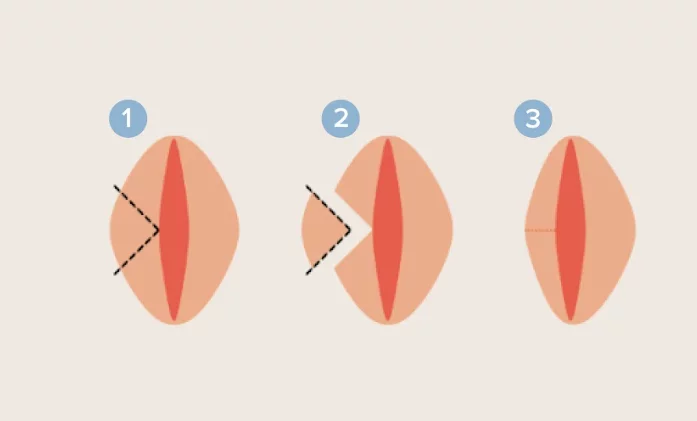 The Wedge Technique
In this procedure, a partial thickness wedge is removed from the thickest part of the labia minor. This procedure makes vagina look very natural by preserving the wrinkled edges.
In both types of procedure, the unwanted tissue is cut away and the remaining tissue is stitched with fine, dissolvable stitches. The whole labiaplasty NYC outpatient procedure takes about 1 to 2 hours. You should have little or no nausea following the procedure and patients typically go home within one hour after it is finished.
When it comes to finding a labiaplasty New York City doctor, you'll find no shortage of qualified specialists. It's in the little details that sets the good apart from the great. Our board-certified cosmetic gynecologic surgeons perform this procedure in Viva Eve's AAAASF – accredited surgical facility. Labiaplasty is performed using general anesthesia administered by a board-certified anesthesiologist.
What is labiaplasty recovery like?
Pain medication is prescribed to patients to ease discomfort immediately after the surgery. A complete recovery can be expected in about six weeks, as long as your doctor's detailed post-op instructions are followed properly.
Most women return to work two to five days after the procedure. However, it is recommended that patients take one week off to allow their bodies to heal. Your doctor will recommend that you:
Keep the area clean and free from infection
Wear loose underwear and clothes to prevent rubbing
Avoid intercourse and do not use a tampon for 4-6 weeks
Avoid strenuous physical activity for 6 to 12 weeks
Here is an approximate timetable of what to expect during the first week after your procedure:
Recovery Journey
Day
1
You should expect to have a lot of swelling in the general area, but it is important to know that this is completely normal, and that it will go down shortly. Antibiotic ointment and Lidocaine are often prescribed to patients to ease the discomfort, and you will be prescribed medication for pain and swelling. Using a spray bottle of water on the affected area during and after urinating can help stop stinging and keep the area clean.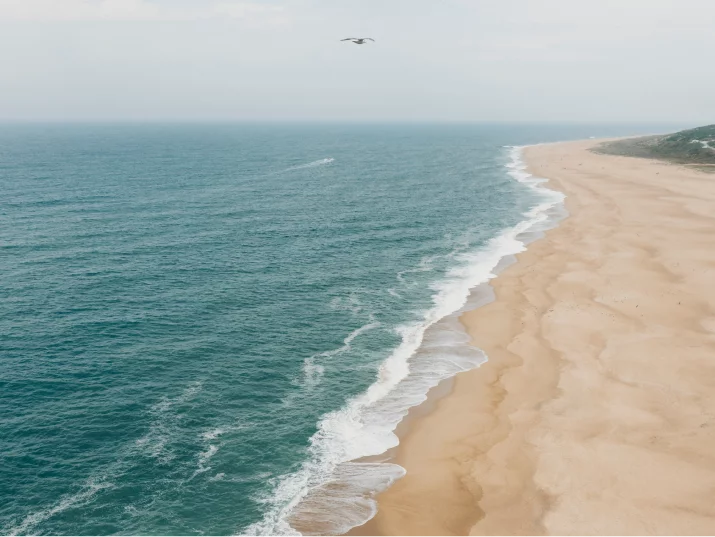 Days
2-5
The swelling may increase a little bit and you may still experience some pain, but the discomfort should be decreasing, so keep taking any medications to reduce swelling and discomfort, apply cool compresses, and use the antibiotic ointment and Lidocaine to help yourself feel better.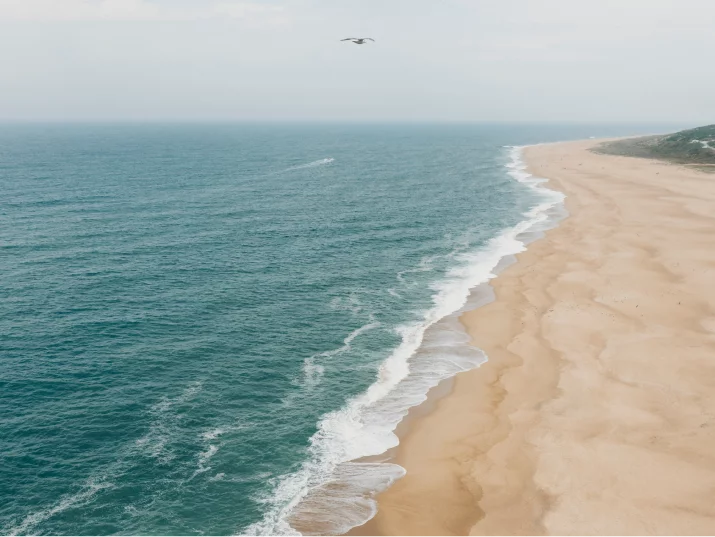 Days
6-7
You should be well on your way to healing after your NYC labiaplasty procedure. While the swelling should have decreased some, it may still be present. You may also still have some pain, and this is normal, too. You should schedule an appointment with your doctor during the next few days to check on the healing progress and discuss any questions you may have.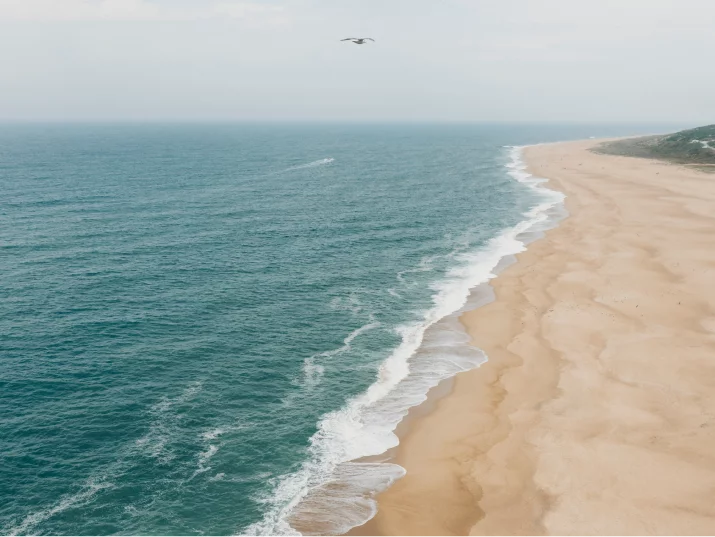 The Viva Eve Advantage
Viva Eve's cosmetic gynecology experts use an individualized approach that is specifically tailored for each patient's unique anatomy and situation. For a procedure so personal and private, it's not enough to find a convenient labiaplasty specialist NYC team – it is extremely important to seek a respected cosmetic gynecology surgeon with the highest level of expertise.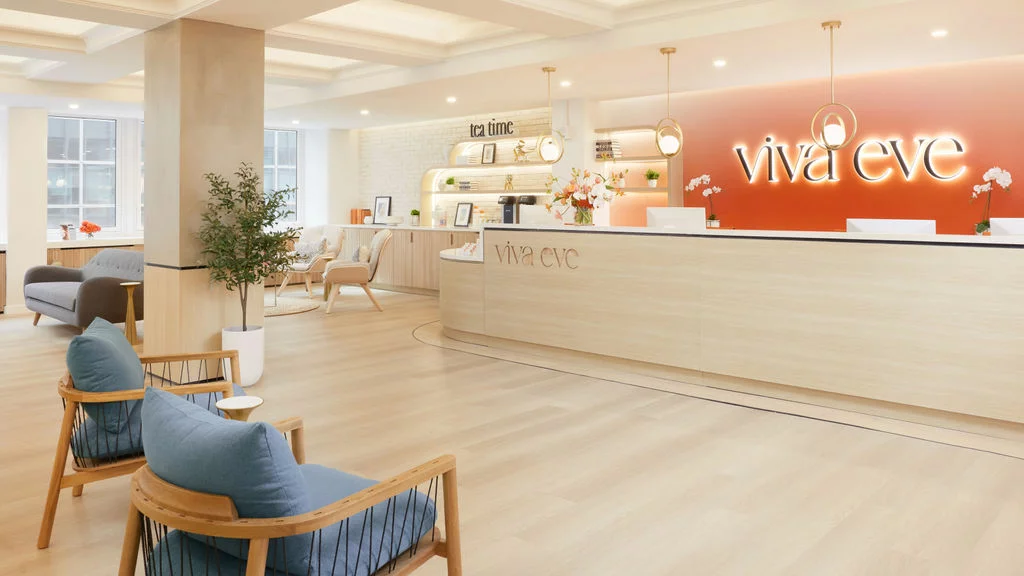 Vaginal Rejuvenation Manhattan
Our state-of-the-art flagship office offers a whole new level of personalized vaginoplasty NYC care to the women of Manhattan. With 2 state-of-the-art ORs built into our vaginoplasty New York suites, women seeking vaginal rejuvenation NYC procedures never have to leave our office to be treated. Conveniently located in the heart of Midtown East, it's a warm and welcoming destination that is accessible to the greater tri-state area.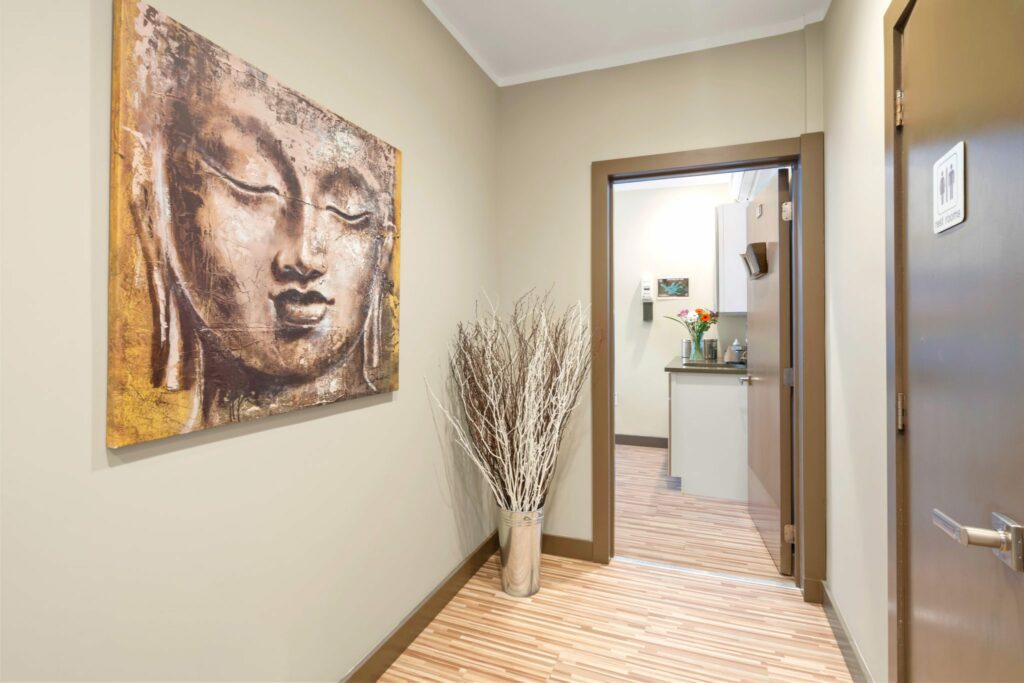 Vaginal Rejuvenation Queens NY
Our tranquil and relaxing Forest Hills Ob/Gyn office is the perfect place to begin your journey into vaginal rejuvenation Queens. With our variety of Ob/Gyns and nurses, any of our providers can discuss with you our new vaginal rejuvenation NYC procedures, including vaginoplasty. To meet with your specialist, you'll be referred to our vaginal rejuvenation Manhattan office in Midtown East.
The results of labiaplasty mostly hold even after childbirth. In certain cases, the soaring levels of hormones in the final trimester could result in excess labia regrowth or the labia itself could get stretched during childbirth. In any case, it's best to consult with your Viva Eve cosmetic gynecology surgeon on whether a labiaplasty is recommended pre or post childbirth.
A common worry for many patients is that they will lose sensation in that area after a labiaplasty surgery. As with any plastic surgery, there may be a feeling of numbness in the area right after the procedure. This side effect is temporary and should go away quickly. Most of our patients report that sexual sensation after a labiaplasty has actually increased due to the removal of excess skin and tissue that was causing discomfort and that feeling less self-conscious about their bodies led to a marked improvement in their sexual health.
Yes. Both procedures can be done at the same time at our labiaplasty NYC surgical center. Clitoral hood reduction is another procedure that can be added to labiaplasty and vaginoplasty.