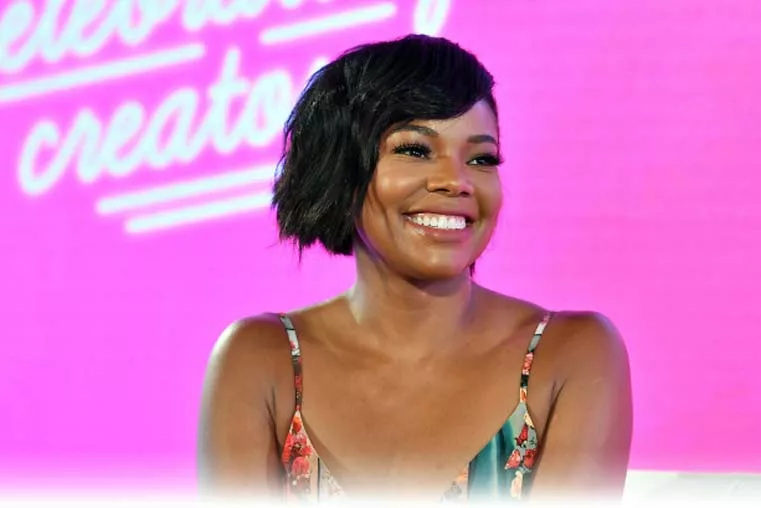 47-year old actress Gabrielle Union revealed in her book We're Going to Need More Wine, that she had suffered "eight or nine miscarriages," struggling to conceive with husband Dwayne Wade. "For three years, my body has been a prisoner of trying to get pregnant," she said on a guest spot on the Dr. Oz show in July 2018. "I've either been about to go into an IVF cycle, in the middle of an IVF cycle or coming out of an IVF cycle."
During those years, the actress reveals, she was criticized by others for focusing on her career, with naysayers blaming her infertility struggles on her age. According to Union, she was told "'You waited too long and now you're just too old to have a kid — and that's on you for wanting a career.' The reality is I actually have adenomyosis," she said, speaking at the BlogHer conference in New York City in August 2018.
Adenomyosis is a reproductive health disorder in which the cells that line the inside of the uterus grow into the muscular wall. This condition can cause heavy menstrual bleeding, painful periods, and greatly affect a woman's fertility. Looking back, Union says she had all of these symptoms but doctors failed to properly assess her and provide a diagnosis.
"The gag is I had it in my early 20s, and instead of someone diagnosing me, they were like, 'Oh, you have periods that last nine or 10 days and you're bleeding through overnight pads? Not a mere inconvenience, perhaps there's something more there,'" she remarked. Her instincts to search for a deeper cause were largely dismissed. "Every doctor I saw was like, let me put you on birth control," she said.
Union's story is not unique. Many women with symptoms of adenomyosis and similar disorders such as uterine fibroids and endometriosis go undiagnosed for years or are misdiagnosed. The severity and extent of a patient's symptoms may be overlooked because periods are not one-size-fits-all and symptoms are known to vary from patient to patient. Despite seeking medical attention, the patient suffers the consequences as their condition gets worse.
Looking back, Union describes the birth control she was prescribed as a patch for what was really going on with her health. "The pill can mask all kinds of things. It is amazing at preventing pregnancy; not so great with addressing adenomyosis." She cautions other women not to let doctors ignore their concerns and advocate for themselves.
At VIVA EVE, our doctors and nurse practitioners specialize in treating adenomyosis and uterine fibroids. Our priority is to empower our patients, give them the right to choose, and help them make informed decisions. Our patient-centric approach ensures that each patient is provided with individualized care and educated on all their treatment options.