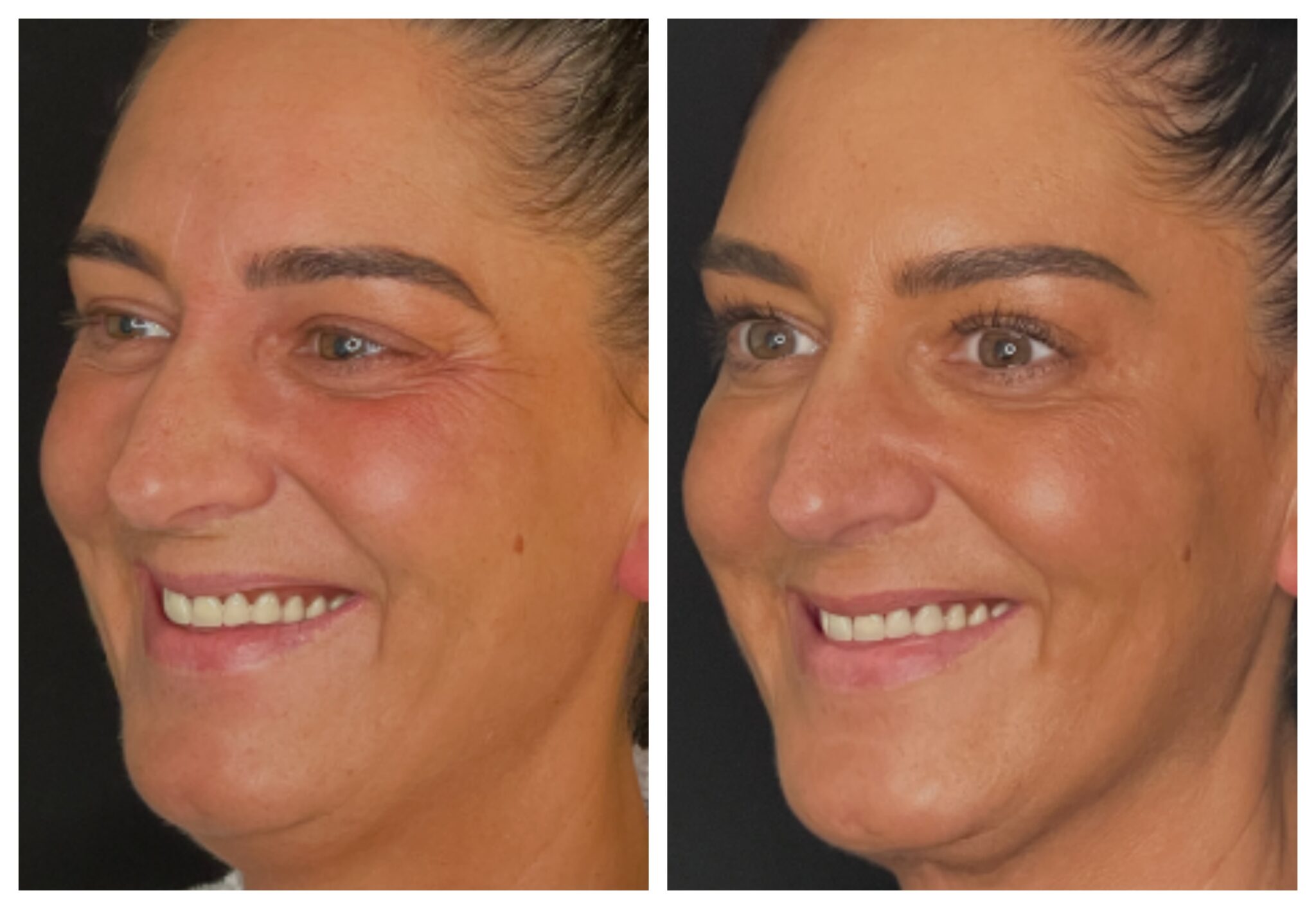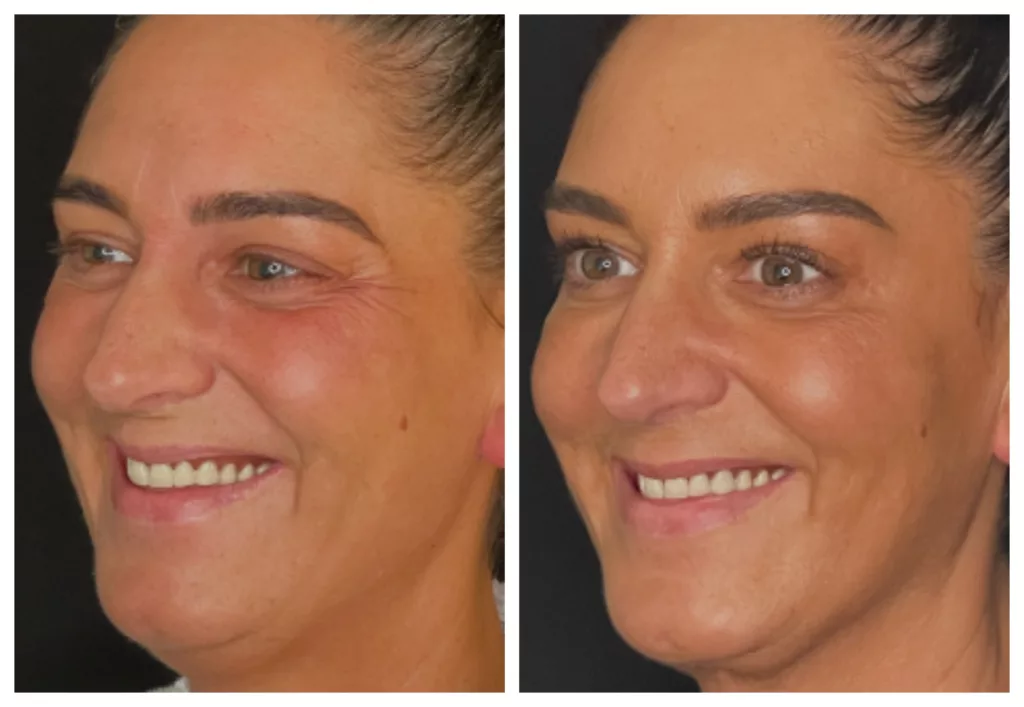 The client wanted to achieve a more refreshed upper face and was frustrated with deep forehead lines, crow's feet around the eyes, and creasing in between the brows.
To decrease forehead movement and erase resting lines on the forehead and between the brows, the client received 50 units of Dysport on the forehead and 60 units of Dysport in between the eyebrows.
She also received 60 units of Dysport around the eyes to smooth and lift the outer eyes for a younger appearance.
Overall – the client is thrilled with the disappearance of her deep creases, providing the right amount of natural movement to avoid a "frozen" look for a patient in her 20s.
Related Services
Neuromodulators or facial fillers, as they are commonly known, are dermal fillers that stimulate the production of collagen in depth.…