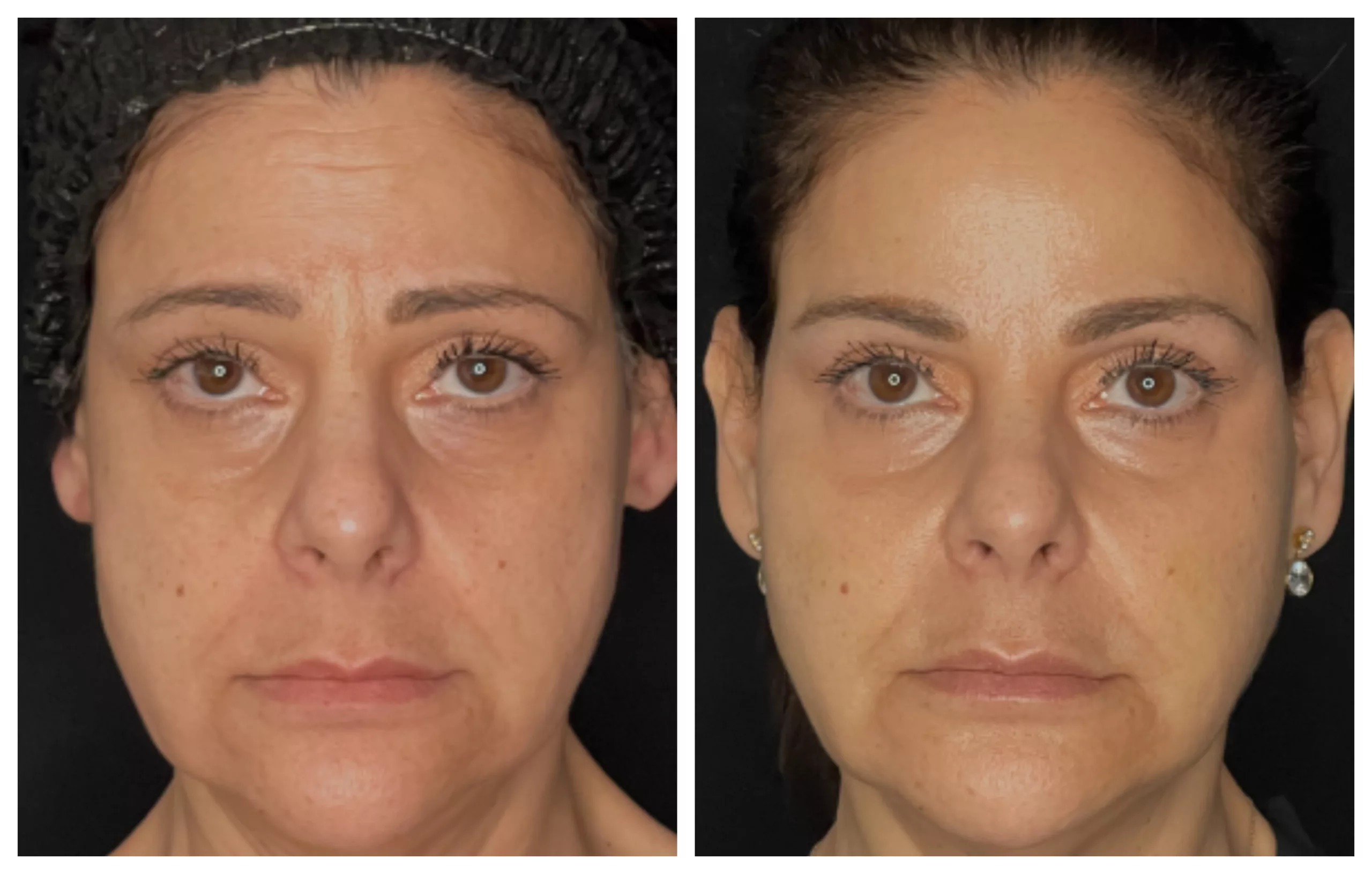 The patient wanted to rejuvenate her appearance and look more youthful and refreshed. A full face rejuvenation was achieved through a combination of dermal filler and neuromodulators.
To provide volume and contour, the client received 3cc of Voluma to both cheeks and 2 cc of Volux to the lower face on each side for jowl support. The client also received 150 units of Dysport to the brow muscles (glabella), the forehead, and crow's feet to relax wrinkles.
With age, cheeks begin to flatten and sag due to the loss of collagen, hyaluronic acid, and fat pad support. HA filler was injected to lift and contour the mid and lower face, reducing the signs of volume loss, jowling, and laxity. Her upper face was also refreshed and brows were lifted with botox.
Related Services
Neuromodulators or facial fillers, as they are commonly known, are dermal fillers that stimulate the production of collagen in depth.…
Sophisticated facial rejuvenation procedures done using dermal fillers is about rebalancing the entire face and not just about lifting and…